Your Virtual Assets has Real World Value!
Entropia Universe's unique Real Cash Economy System connects the virtual world with the real world. Your Avatars virtual world items and other assets has real value so we believe that you should be able to keep them really safe.
Default Account Security
Your account is by default protected by the username and password you chose when the account was created.
Username and password combinations offers basic security but as you probably know there are numerous threats that targets this type of security.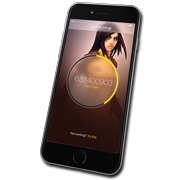 Entropia Pocket – Enhanced Account Security
Entropia Universe offers an extra layer of security in the app Entropia Pocket. Entropia Pocket is an App for iOS and Android devices that once connected to your account requires an extra security code provided by the app to login and access your account.
With Entropia Pocket the knowledge of your Username and Password will not be enough to access your account, an attacker will also need to have access to your connected iOS or Android device.
Security systems similar to Entropia Pocket are used by numerous online banks around the world. We believe that your Entropia Universe account deserves the same state of the art security as your real world bank so we offer Entropia Pocket to all Avatars, free of charge!


Once you've installed Entropia Pocket on your iOS or Android device go to the Activation page to connect the app to your Entropia Universe account.