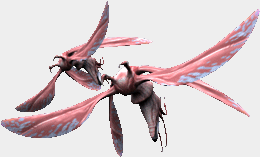 Report Bugs and Errors
A "bug" is an error, defect, fault, flaw, or imperfection in a program that prevents it from behaving as intended.
How do I report a bug?
Send us your bug/error report in a Support Case. Please include as detailed information as possible so that we can investigate and reproduce the issue, such as
What happens with my report?
When we have received your report, we will pass it on to the test team. The bug/error will be thoroughly tested by our test department. Once the issue has been verified, it will be forwarded to the responsible development team and fixed according to its priority.
When will the bug be fixed?
Unfortunately, we are unable to give information of when a known issue will be fixed. Please follow the News and Release notes for any further information and developments. Thank you for your patience.
Why should I report a bug?
Your bug reports and ideas for improvements about issues you find in Entropia Universe are very important to us. We use this information to improve Entropia Universe and our services.
As an Entropia Universe participant you are obliged by the Terms of Use (ToU)  to report bugs and errors to Entropia Universe Support whenever you discover them. Neglecting to report errors or bugs, or deliberately using bugs or errors to your own advantage, may result in the termination of your Entropia Universe account.